Parabolic SAR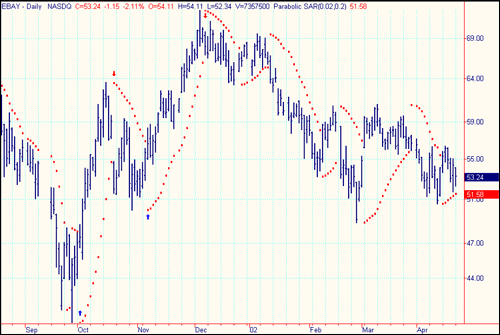 Parabolic SAR for Ebay during 2002.
In Technical analysis, Parabolic SAR (SAR – stop and reverse) is a method devised by J. Welles Wilder, Jr, to find trends in market prices or securities. It may be used as a trailing stop loss based on prices tending to stay within a parabolic curve during a strong trend.
The concept draws on the idea that time is an enemy, and unless a security can continue to generate more profits over time, it should be liquidated. The indicator generally works well in trending markets, but provides "whipsaws" during non-trending, sideways phases. A parabola below the price is generally bullish, while a parabola above is generally bearish.